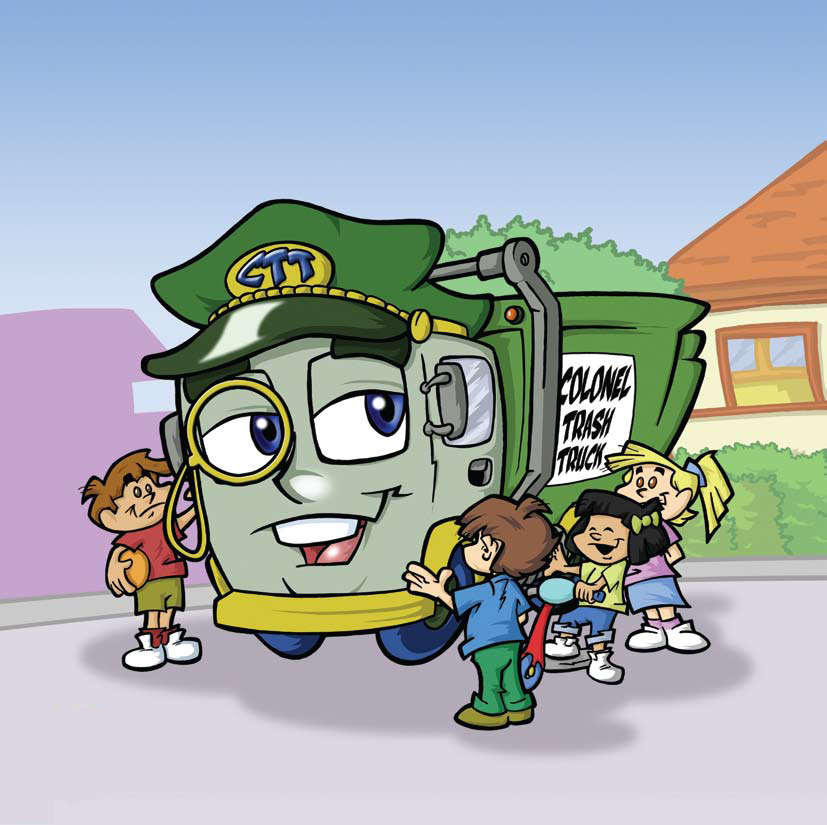 About Colonel Trash Truck
Colonel Trash Truck is a likable, fun-loving hero who is extremely focused about his mission to win the garbage war. He sees the world and nature as a beautiful gift that we all need to appreciate and protect. Colonel Trash Truck believes cleaning up trash and recycling is something we all must do and he wants nothing more than to have kids join him in his quest to "Keep the Planet Clean and Green".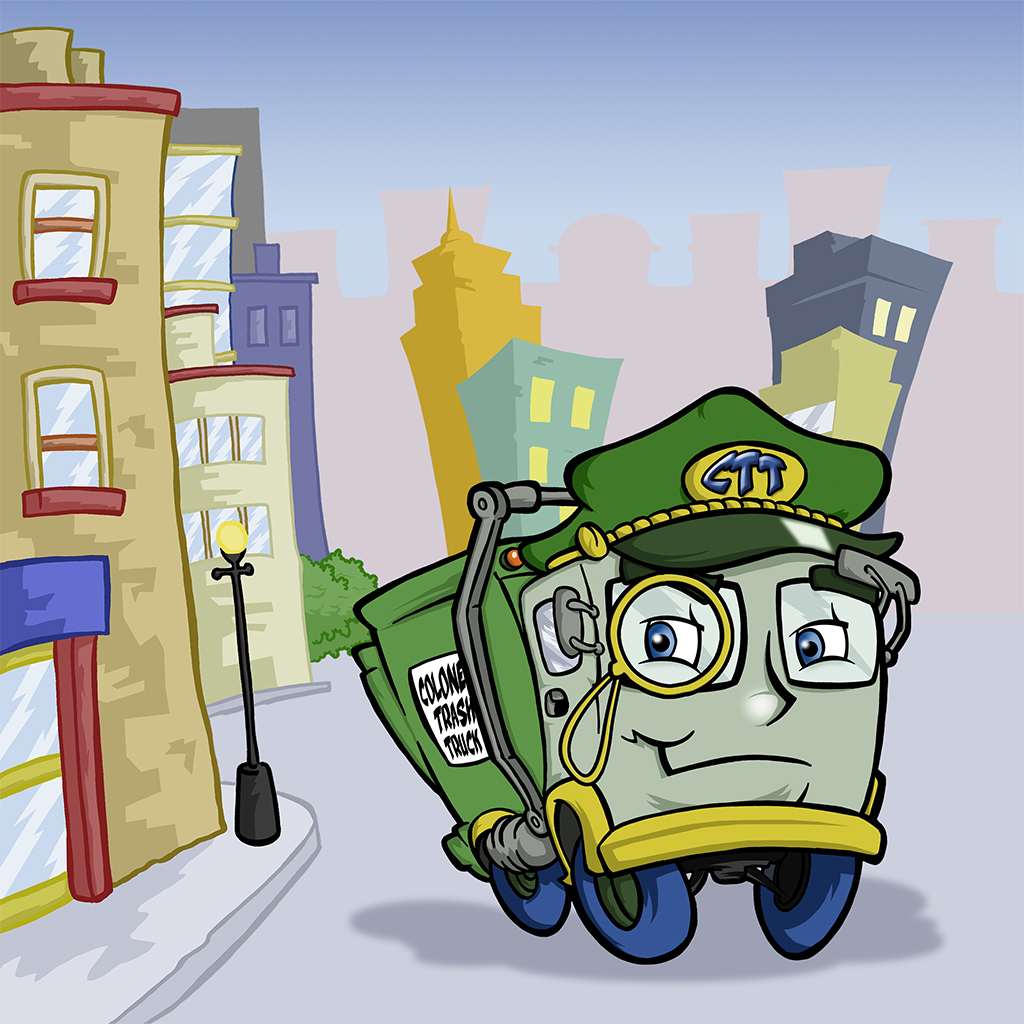 What is so exciting about Colonel Trash Truck
Kids love trucks, especially garbage trucks so the Colonel will get their attention.
He is a fun, sometimes silly character that will make kids giggle.
He is a hero that kids will look up to and want to mimic… "KARUNCH!" is the noise he makes while he chomps on trash.
He is teaching kids at an early age one of the most important positive habits they could possibly learn to pick up trash and recycle.
There's no better way to teach kids to respect and save the environment than to introduce them to Colonel Trash Truck," with its fun rhymes, vibrant illustrations and superhero-like persona.